OUR CLOSEST RELATIVES, SORT OF.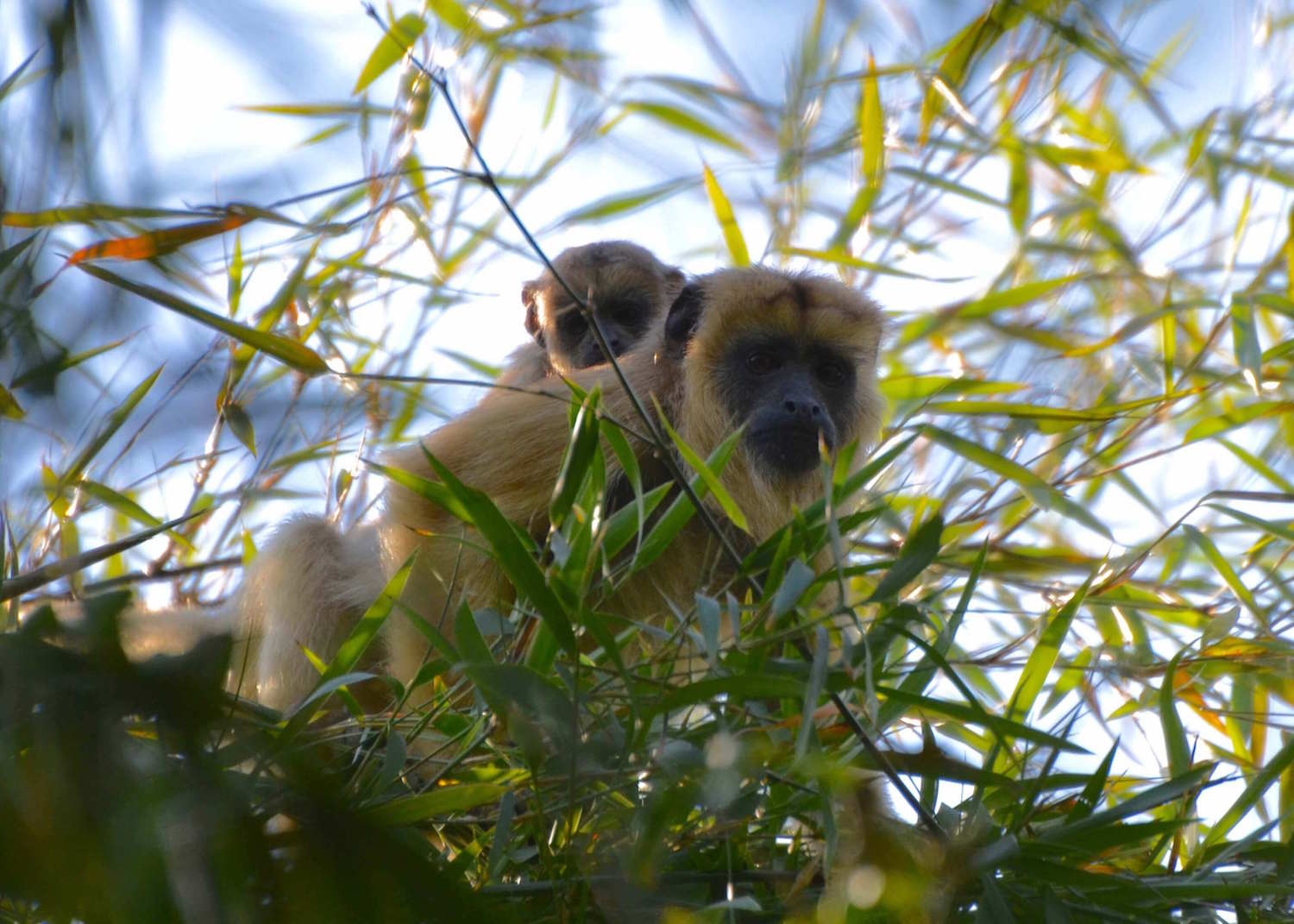 Primate projects
Primates aren't just cute, charismatic mammals, they're also important indicators of the health of their environment.
If you're thinking about a career in primatology or behavioural science, studying capuchin monkeys with our resident primatologist Becca Smith could be just what you need to get on-track.
Intern spotlight: Emily Briggs (USA)
Emily first came to PLT in 2014 to carry out a mark-and-recapture study of the Gracile mouse opossum (Gracilianus agilis). She returned the following year to work with the primate team and participated in a camera trapping study of the hooded capuchins. As a result of her dedication, Emily became the first primate team volunteer to publish a research article, and she presented a poster at the 2016 International Primatological Society conference in Chicago.
Since leaving PLT, Emily has studied rhesus macaques at the California National Primate Research Center. She's currently a PhD candidate at Yale University where she studies the impacts of habitat fragmentation and land-use on owl monkey populations in the Gran Chaco.
Crash Course in Primatology
Hosted by award-winning National Geographic Explorer Rebecca Smith
January 12th - February 2nd 2020
This three-week intensive course is perfect for monkey-loving adventurers. You'll explore unbeaten tracks in several Neotropical habitats. Experience real biological fieldwork techniques including VHF telemetry and camera-trapping. Design your own primatological study, and try your hand at the blow gun.